Organize Your:
Garage
Your garage can be the neatest, most organized garage on your street. We have a variety of units that can help you get a neat, clean garage in a hurry.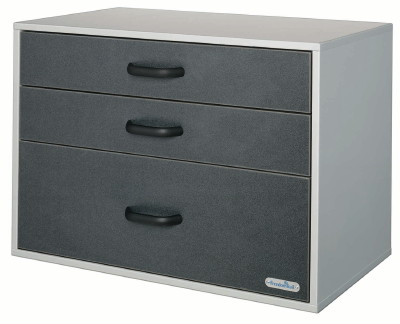 Three Drawer Wall Unit
Add one or more three drawer GO Box units to your wall to make each work area in your home garage more organized and easier to work in.