Organize Your:
Living Room
Your living room can be organized as well as the other rooms of your home. You will save time and effort using our units.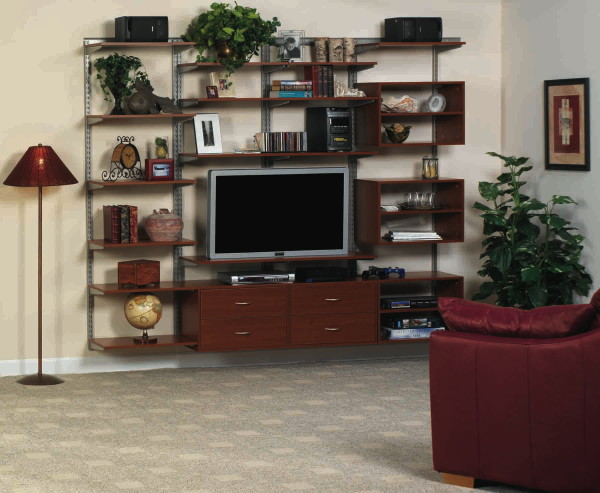 Storage and Decoration in Your Living Room 1
You may use our components to make your living room better organized and appealing. The entertainment center pictured can be reconfigured quickly and easily. In addition to the entertainment center shown, you can have your library and other storage ideas easily installed.