Organize Your:
Office
Your home office can be organized using our great components. We have units for organizing, storing, and filing your papers and materials.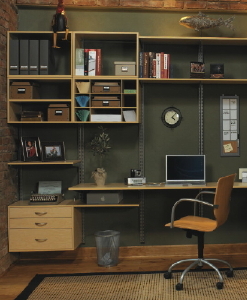 Office Organization is Easy
With our office system, you can easily re-arrange your configuartion any time. You can move or add different units with ease. As your work needs change, your work area can change to facilitate your work flow. This is one of the best home improvement ideas in esistence.