Organize Your:
Bedroom
Our hardware can be used to furnish any size room or closet with very efficient storage.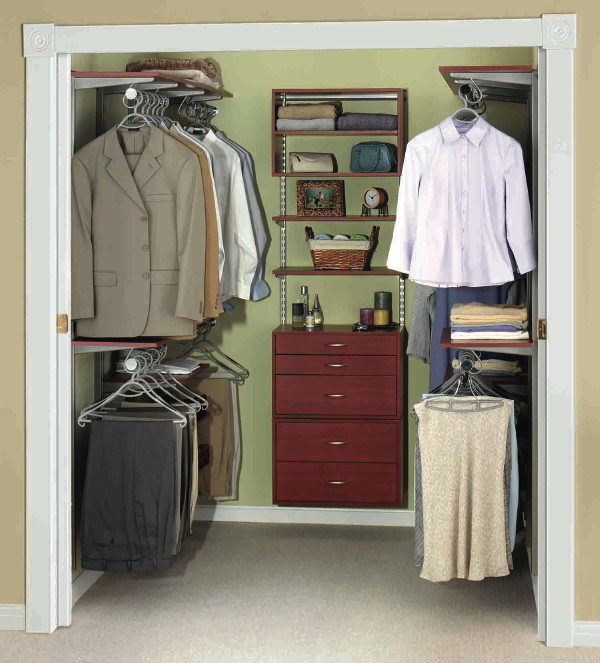 Small Walk-In Closet
This is a sample of a small walk in closet. As you can see, the space is well utilized with shelves, clothes hangers and a chest of drawers installed on the walls leaving the floor clear from wall to wall.